LIVING IN OMAN
Moving and living overseas can be a daunting proposition but with our experienced International Team here to assist, we are on hand to provide all the help and assistance you need for moving to Oman. GB Liners have been moving customers overseas for over 60 years and in that time have accrued a wealth of knowledge and contacts that can aid and advise you on every aspect of your relocation to Oman. Guidance for living in Oman can be obtained from the link below however if you have any queries about life in Oman, please do not hesitate to contact our International Team who will share their vast knowledge or put you in touch with one of our many international partners who can!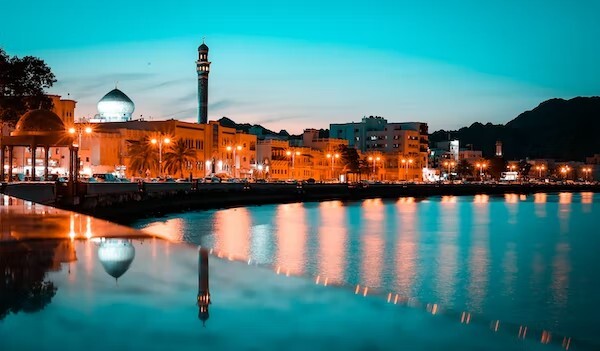 CUSTOMS FORMALITIES FOR MOVING TO OMAN
Documents Required (submitted/signed by customer)
Passport (clear copy) including the page where Oman visa is stamped.
Visa/Residence Permit (clear copies),
Letter authorizing Destination Agent to clear shipment.
Client Oman mobile number (for Bayan).
Residence Card copy front and back issued by ROP (Royal Oman Police).
Duty Exemption Certificate issued by Ministry of Foreign Affairs (only for Diplomatic shipment).





Documents Required (to be completed/arranged by GB Liners)
Inventory of the goods in English (do not use the terms "Miscellaneous" or "Contents unknown").
Ocean Bill of Lading/Air Waybill (AWB).
additional information on moving to oman
Customer must hold a valid Oman visa – visa/residence permit is required for custom clearance.100% inspection on all shipments. Shipper can arrange more than 1 shipment at any time. Personal effects are subject to be open for inspection by custom authorities.
Normal customs clearance takes 6-7 working days for sea and 4-5 working days for air however customs is closed on Fridays and Saturdays so please factor this in you your plans. Books, literature, audio/video cassettes, records, CD's etc. are all detained by customs for screening and will be released to consignee only after approval by the Ministry of Information.
Oman Customs has introduced an E-Clearing system called "BAYAN". All documents are to be electronically submitted and application managed through the following link:
https://www.customs.gov.om/portal/en/esw/eservices/.
All personal effects and cars shipments arriving in Oman must pass this system. The shipper has to get him/her registered at customs; this can be done by him/her if in Oman or by their local agent who approaches the Directorate General (DG) of Customs at Custom House.
For further details on inherited goods, diplomatic status, motor vehicles, pets and other exceptional items, please do not hesitate to e-mail us at international@gbliners.com.