living in egypt
Moving and living overseas can be a daunting proposition but with our experienced International Team here to assist, we are on hand to provide all the help and assistance you need for moving to Egypt. GB Liners have been moving customers overseas for over 60 years and in that time have accrued a wealth of knowledge and contacts that can aid and advise you on every aspect of your Egyptian relocation. Guidance for living in Egypt can be obtained from the link below however if you have any queries about Egyptian life, please do not hesitate to contact our International Team who will share their vast knowledge or put you in touch with one of our many international partners who can!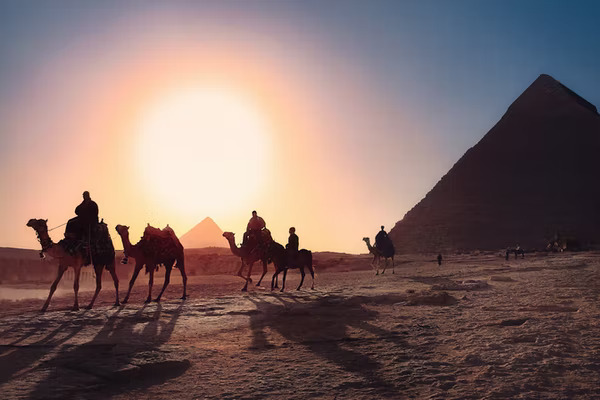 CUSTOMS FORMALITIES FOR MOVING TO EGYPT
Documents Required (submitted/signed by customer)
Egyptian consignee does not require residency visa BUT requires newly dated entry stamp of maximum 6 months old.
Copy of passport
Detailed inventory, valued, typed, dated and signed in English.
Packing list.
Authorization letters to handle the shipment, locally issued in Egypt



Documents Required (to be completed/arranged by GB Liners)
Inventory of the goods in English (do not use the terms "Miscellaneous" or "Contents unknown").
Ocean Bill of Lading/Air Waybill C/O Egyptian employer/
authority name and address.
additional information on moving to egypt
All items are subject to customs duty and VAT at 14%, including consumables. Egyptian Citizens/Private shippers have to pay full duties & VAT to import their used household goods. All private shippers not having a Letter of Guarantee must pay duties and VAT in cash. The Letter of Guarantee states an amount of money corresponding to the amount of duties and VAT to be paid; these funds are placed into a bank account and released to the shipper when moving out of Egypt; at that time, all items must be exported, otherwise customs duty and VAT plus fines will be paid on each missing item. Letter of guarantee is called partial exemption – it results in very fussy inspection by customs and it results in damages to the shipment. Since recently, some items cannot be covered by the letter of guarantee and duties will apply.
The Guarantee can only be obtained with a Work Permit and Work Visa for a well know entity staff members. Used household goods and personal effects can be imported duty free for expatriates working within governmental or private sectors under the terms of temporary admission and subject to full exportation by providing a Ministry guarantee or bank guarantee. This is only granted if the consignee provides a work visa valid for a minimum of 3 months.                                                                                                                                                                                           
Foreign citizens WITHOUT work visa must pay full duties @ 60% and VAT @ 14% and 8% service fee in order to import used household goods and personal effects.
For more information: http://embassy.goabroad.com/embassies-in/egypt  or for further details on inherited goods, diplomatic status, motor vehicles, pets and other exceptional items, please do not hesitate to e-mail us at international@gbliners.com.