China
MOVING home TO OR FROM CHINA
Telephone: 0808 1000 988
Overseas Telephone: +44 1242 536796
Email: international@gbliners.com
Wherever in China you are planning to move to, whether it's Beijing, Shanghai or Shenzhen, GB Liners are here to help.
We are able to help with single items, groupage consignments, full container loads, cars and pets. Naturally a full door to door service is available.
LIVING IN CHINA
Moving and living overseas can be a daunting proposition but with our experienced International Team here to assist, we are on hand to provide all the help and assistance you need for moving to China. GB Liners have been moving customers overseas for over 60 years and in that time have accrued a wealth of knowledge and contacts that can aid and advise you on every aspect of your Chinese relocation. Guidance for living in China be obtained from the link below however if you have any queries about Chinese life, please do not hesitate to contact our International Team who will share their vast knowledge or put you in touch with one of our many international partners who can!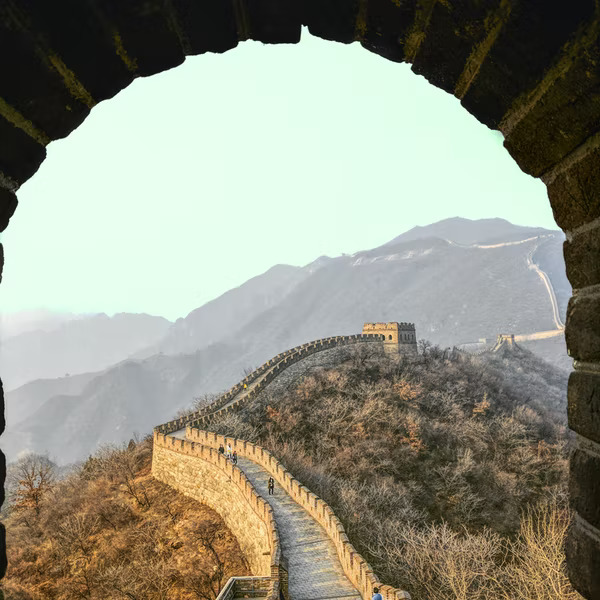 CUSTOMS FORMALITIES FOR MOVING TO CHINA
Documents Required (submitted/signed by customer)
Foreign Passport Holders
Copy of residential/working Visa
Copy of passport
Import Permit ("Customs QR code") is required for customs clearance. Documents required for Import Permit are as follows:

Passport with Residence Permit (valid period should be no less than 1 year).

Work Permit (valid period should be no less than a full year).

Employment Approval Letter issuing by the Foreign Expert Bureau (Required in Beijing).

Representative Card (required for foreign representative office).

Application Form with client's signature and company's chop.

Inventory packing list and Original Bill of Lading (OBL)/Air Waybill for all incoming shipments.

'Baggage Declaration Form'

Two copies need to be completed identically and handed to the Customs officials to get stamped.

The form returned to the shipper should be forwarded to his destination agent for clearance of his goods.
Copy of the client's property deed or rental contract in China.
If the shipment originates from a country that differs from the client's nationality, the original visa showing they resided in that country for at least one year is necessary. If there is no original visa at origin (e.g. Employment Pass (EP) in Singapore) then an explanation letter will be required.
A printout of the client's entry record into mainland China for the last 2 years (issued by the Public Security Bureau (PSB)).
Returning Citizens
Original passport showing a stay of at least one year abroad (or more than 6 months in the case of an air shipment).
A printout of the client's entry record into mainland China for the last 2 years (issued by the PSB).
Declaration of unaccompanied luggage stamped by airport customs upon arrival into China.
Copy of the client's property deed or rental contract in China.


Documents Required (to be completed/arranged by GB Liners)
Inventory of the goods in English (do not use the terms "Miscellaneous" or "Contents unknown").
Ocean Bill of Lading/Air Waybill (AWB).
ADDITIONAL INFORMATION ON MOVING TO CHINA
In summer of 2020, the Ministry of Finance issued directive A05920200038 – key points are:       
First time importers holding foreign passport can import their shipment duty free (Hong Kong, Macau and Taiwan residents are considered "foreign" for the purpose of this regulation).
Chinese passport holders still see duties levied on their shipments.
This is not yet applied nationally (for example not applied in Beijing now), but it is applied in Shanghai, Nanjing, Wuhan, Qingdao, Guangzhou amongst other cities.
To obtain the Baggage Declaration Form with customs chop, exit should be through the Red Channel.
Work Permit and the Chinese Residency Permit are issued within approx. 3-4 weeks after arrival to China with Z visa.
After issuance of the Residency Permit, the expatriate through the destination agent applies for import permit of his/her personal effects/household goods to the local Customs Bureau.
For further details on inherited goods, importing as a student or under diplomatic status, motor vehicles, pets and other exceptional items, please do not hesitate to e-mail us at international@gbliners.com.