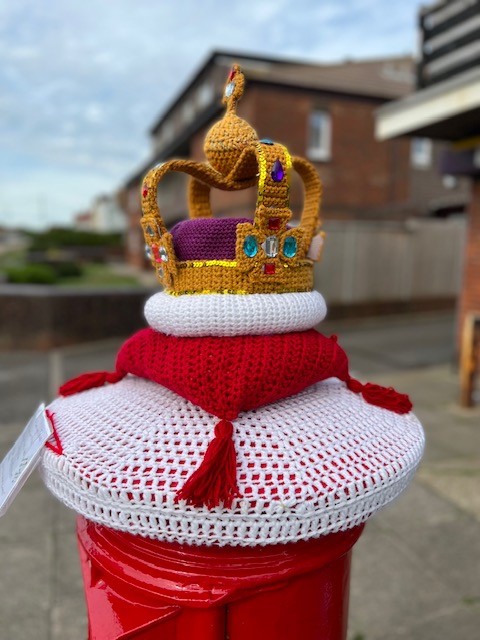 Mandie MacMath from our Brighton office is a passionate crocheter. On social media, she goes by the name of Nanny Bears Crochet.

Mandie often creates 'post box toppers' for her local post box which the community admire and take selfies with. In June, Mandie created a crown to celebrate the Queen's Platinum Jubilee and the response received on social media was incredible! It featured on the front cover of the 'Peacehaven Directory' and even made it onto the BBC South News.

In July, Mandie was chosen out of 1000's that entered the Hobbycraft Granny Square Month Crochet Along, to design a square for their yearly Granny Square Blanket. This is a worldwide project and Mandie was obviously thrilled to be one of the 25 chosen! A unique blanket was formed by the end of July from the 25 designs. This is being crocheted by people all over the world right now!  Click the link to see every design including Mandie's work "Marine Life" – https://www.hobbycraft.co.uk/ideas/Granny-Square-Month-CAL-2022.html.

Not bad for someone who only learnt to crochet 3 years ago!